Home
---
WELCOME TO INSIGHT PRESS BOOKS, LLC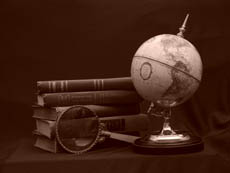 Insight Press books, LLC is a site to experience unique historical novels about adventure stories of Alaskan wildlife by author Curtis D. Carney.
I have recently relocated from Meridian, Idaho to Rathdrum, Idaho.  I am currently working on setting up book signing events with the local merchants. I will advise as soon as possible.
My goal is to publish quality genre historical fiction about the new frontier of Alaska during early 1900.  I invite you to enjoy my historical novels about wildlife and adventure, also I invite you to drop me a line with your comments at insightpressbooks.com.
My historical novels are rich with not only historical facts, but are packed with interesting information about wildlife as it survives the wilderness of Alaska.
Early in the Alaskan settling, many walks of life came to this great wilderness place.  People came from all over the world to find their fortunes in gold, furs, fishing, and lumber.   These men and women were hard living and had to withstand great hard ships to survive this great country.  
Insight Press books no longer assist new or established writers in publishing their works.  I apologize for the inconvenience, but scheduling does not allow for me to pursue this activity any longer.