Home
---
WELCOME TO INSIGHT PRESS BOOKS, LLC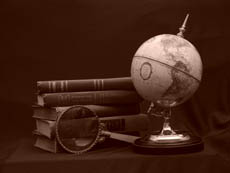 Insight Press Books, LLC assists new authors to self publish.  Through solid intuitive understanding, we navigate and guide new authors through the publishing process enabling hundreds of people to find the book within them and find the market for their book.
Our goal, as a progressive publishing company, is to process the author's manuscript into printed book form and assist the author in contacting book distributors for distribution. We will also assist the author in placing the book on the Internet marketing sites.
Insight Press books, LLC is also a site to experience unique historical novels about adventure stories of Alaskan wildlife by author Curtis D. Carney.
Book signing schedule: 
Walmart Ten Mile Store—DECEMBER 8  11:00 TO 3:30
Walmart Fairview Store—DECEMBER 15  11:00 TO 3:30
Also it is a site to discover a new process on private lending profits by author Lee J. Carney
We work with seasoned authors, but provide additional directions and focus to newer authors who have a compelling story but may require some additional shepherding to plot a marketing course.
We share a dedication to high standards and a willingness to embrace authors of business, economics, and historical fiction. We currently are not accepting science fiction, horror, and political and religious awareness.
Our goal is to publish quality genre historical fiction and business related non-fiction under served in the market. We invite you to peruse the site and learn a little about the services we provide. We also invite you to call us or drop us a line at info@insightpressbooks.com.